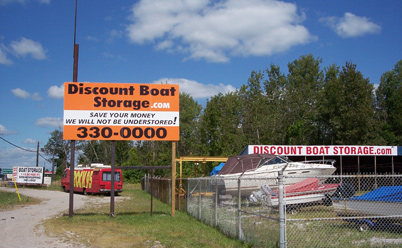 Located on Hwy #11, 2 km north of Orillia. Or just 2 km south of Webers Burgers on Hwy #11. Discount Boat Storage is a secure, fully fenced, indoor, outdoor storage facility for your Boat.

Why pay more? When you can save your money and store your boat with confidence at an incredible discount!!
WHY NOT SAVE YOUR MONEY?